We are a little over three weeks away from Spider-Man's arch nemesis making his solo film debut on the big screen in VENOM. The promotional game has gone into full gear on many different levels. We recently found out the official rating for the film, PG-13, which surprised and upset some fans knowing the nature of the character and the dark gritty look of the film. Add to this tv spots and billboards popping up all that is left is to witness the film itself.
This however is not before we get one more good promo poster. This one features Eddie Brock (Tom Hardy) standing between, Carlton Drake (Riz Ahmed) and Anne Weyling (Michelle Williams) with the anti-hero himself eclipsing them all.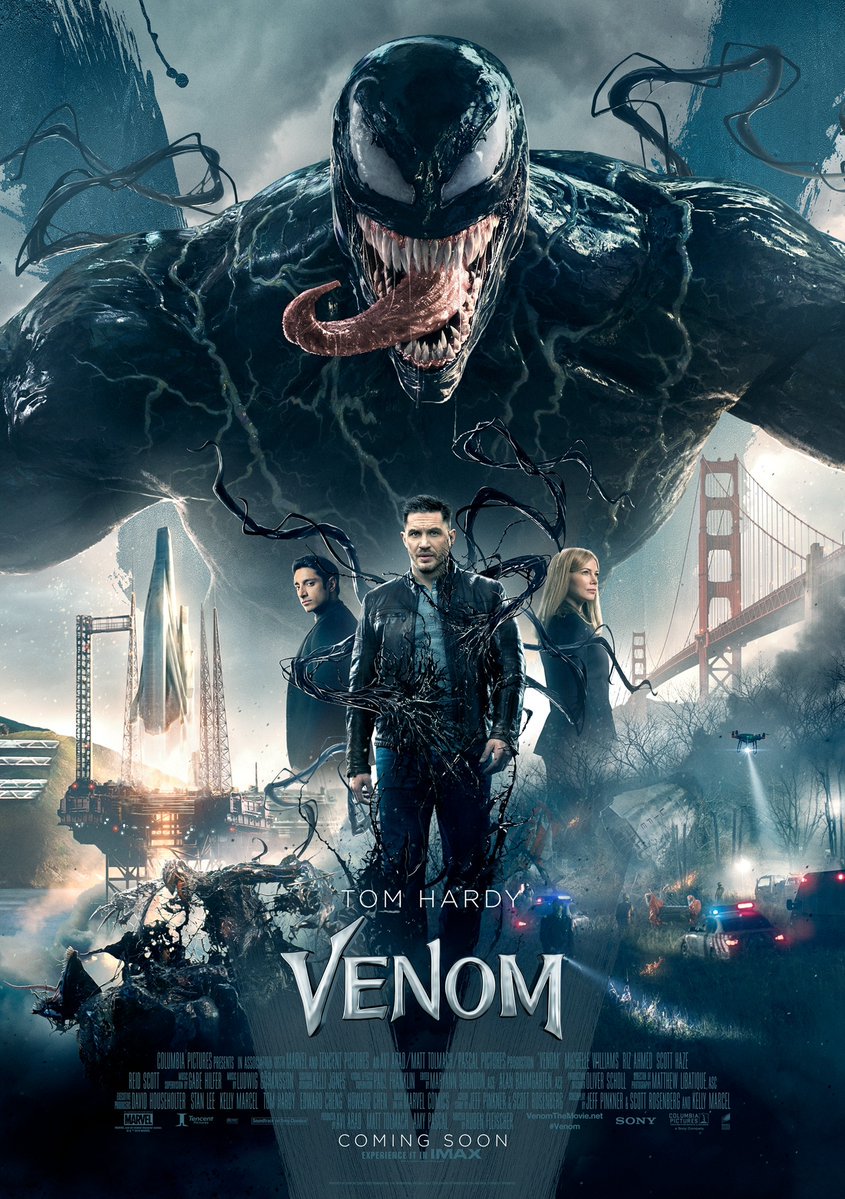 What do you think about the poster? Does it pump up your anticipation for the movie.