The Time Traveling group of heroes is back for their fourth season and now we have a new poster to show the new additions to the team and even a new look for an old member of sorts.
Yesterday afternoon the CW released its official poster for the upcoming season of Legends and in it we see Maisie Richardson-Sellers in a new look look tied to her new role. If you remember on the season finale of last season Amaya (Richardson-Sellers) chose to go back to her place in time and to her country of Zambesi and the legends finally defeated Mallus. It was said that Sellers was going to remain a regular cast member of the show.
Of course the show runners were very tight lipped on the full details and how exactly that would play out and when Richardson-Sellers was asked about the role at Comic Con in San Diego of this year she said,  "I'm playing a new character called Charlie, and she is a magical fugitive. She's a bit of a rebel trickster, a bit of an anarchist, this punk rock kid. The Legends stumble upon her and [have to] decide whether she is a friend or a foe."
In the poster (below) we get our first look at Charlie, who is sporting a drastically different appearance than the more conservative Amaya. Plus, we also get to see John Constantine (Matt Ryan) join the team as well as Ava Sharpe (Jes Macallan) and Nora Darhk (Courtney Ford), who were both also upped to series regulars.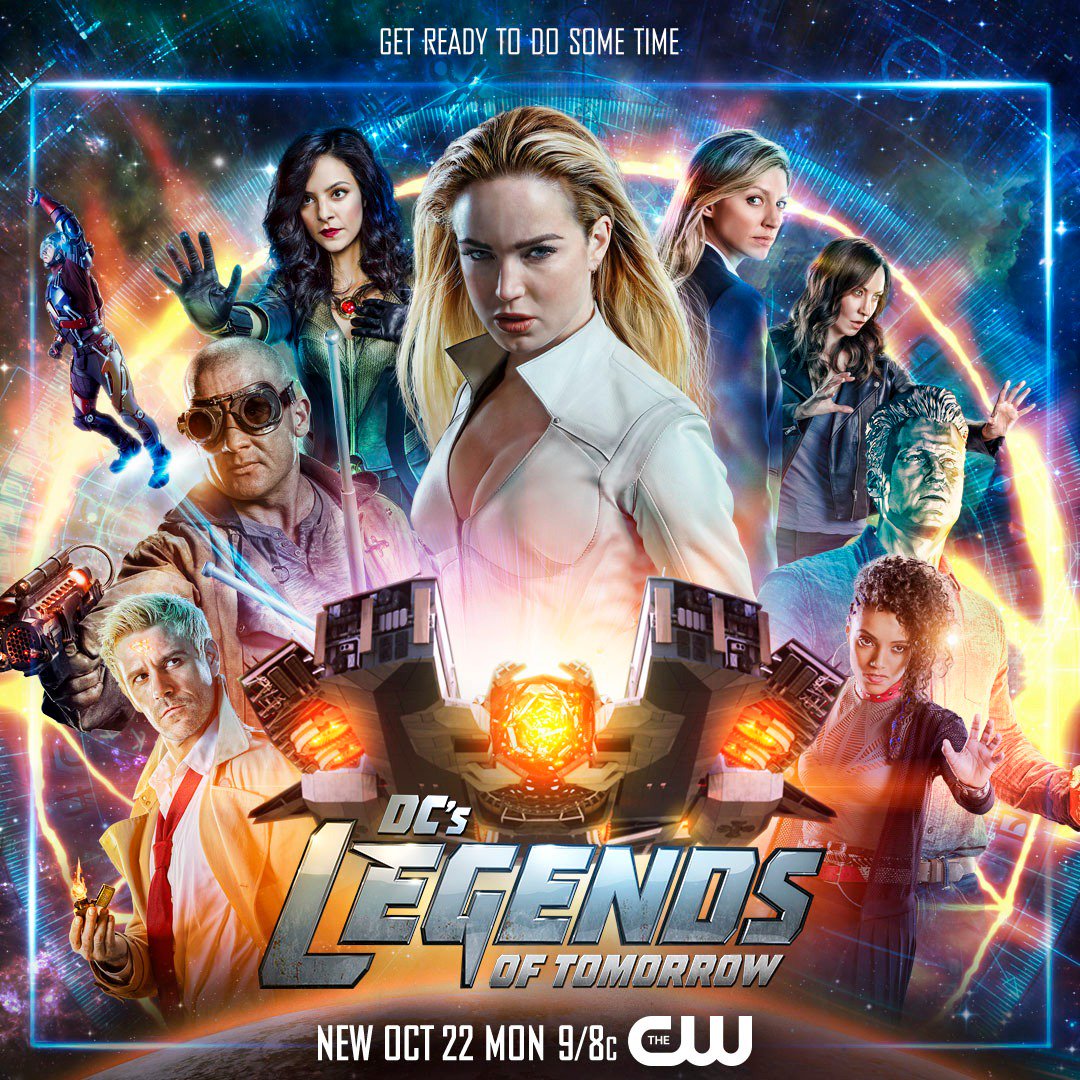 DC's Legends Of Tomorrow returns Oct 22nd on The CW